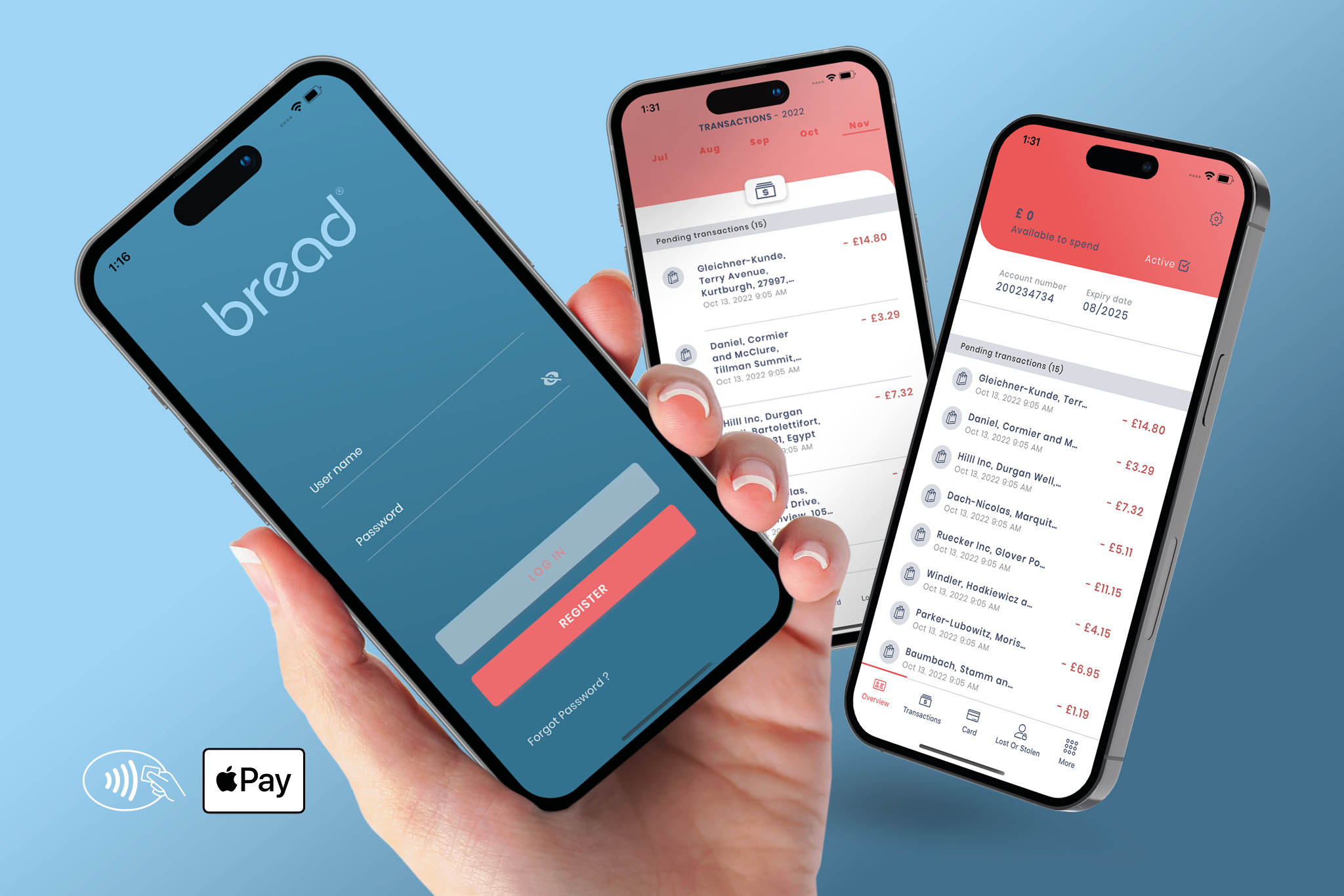 Cardholders can now enjoy all the benefits of the Bread4scrap card with Apple Pay.
Paying in stores, apps, and on the web has never been easier or safer.
Easy
Your cardholders can quickly check out using the devices they carry every day. Using Apple Pay, they no longer have to create an account or fill out lengthy forms.
Safe
When a purchase is made using the Bread4scrap card with Apple Pay, a device-specific number and a unique transaction code is used. Apple Pay doesn't keep transaction information that can be tied back to cardholders, ensuring all purchases are private.
Where to pay
Use Apple Pay wherever you see one of the logos below symbols.

If you have any questions, please visit our Cardholder Faqs page here.